Obsolete Inverters
The inverter is an integral part of industrial manufacturing today and has been for years. Precision, high speed machinery control has revolutionized the way we make just about everything in an industrial environment. When they operate properly, they provide us with accurate and efficient motor operation and motor control. When they fail, they can leave us with costly machinery downtime on the shop floor. However, obsolete inverters open up a new page in the book of down-time.
Inverter Troubleshooting Tips | Search eBay for Used Inverter | Inverter in our Forum
---
Inverter Troubleshooting
Fortunately, inverter problems can be fairly simple to diagnose, sometimes the bigger issue is finding a drop-in replacement for an obsolete motor inverter in an environment where ever-changing technology and design can phase out, or completely eliminate models from the available parts catalog annually.

For ease of use, accessibility, and available industrial Inverters, we've been referring individuals to eBay. It almost seems too easy but we've found many parts available that we thought we'd never find. Even after checking with larger parts houses, we still come back and check here regularly. It is not unusual to find obsolete Allen Bradly Inverters, Westinghouse Inverters, Square D Inverters, or obsolete GE Inverters listed daily.

These parts are those that were posted as a result of hard times at other companies and in many cases are NOS (new old stock).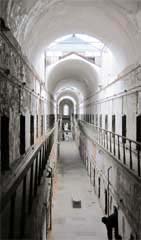 Machine downtime due to an obsolete inverter is a reality for many. There are options, however, nothing is ever easy. Here is a systematic approach, a simple yet effective method in dealing with a failed component that has likely been phased out by the manufacturer and no longer readily available.
1. Identify your problem... Making a positive identification of the failed component is the crucial first step. Troubleshooting is not a synonym for guess-work. It is a scientific method of determining a problem. There should be no doubt as to the source of the problem. This is determined through testing and not guessing.
2. Check the shelf... That's right, all too many times has a spare component or unit been passed over and found a day late. It sounds simple, but it is always the next step. Don't go looking for something that doesn't need to be found.
3. Check with the manufacturer... A website visit, email, or quick phone call to inquire about a a drop-in replacement is common sense. This step will deliver the bad news if obsolescence is indeed the case.
4. Check eBay... Believe it or not, this has become somewhat of a flea market for old industrial parts. By many, it is still considered to be a website for collectibles and the like, but a quick search can actually reveal a different side to the 'bay. Many private sellers post industrial components as a buy it now type listing, therefore bypassing the auction format all together.
Take a moment and browse the eBay listings since they are always changing...
5. No positive results? explore other options... If your particular inverter is ultimately deemed obsolete and unavailable, you'll need to take the next path of least resistance. This may be upgrade or update your equipment with newer components. The good news is that your machinery or industrial equipment will most likely not need complete re-engineering or a top-to-bottom overhaul to accomodate new components. Adjustments to your system are possible when there is no other choice.
---
Search for Used Inverter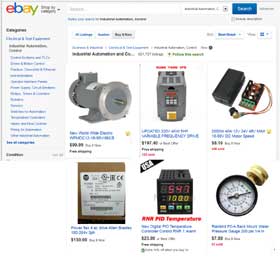 ---
Styles and Brands
Obsolete 3 Pole Inverters
Obsolete 480V Inverters
Obsolete ABB Inverters
Obsolete Allen Bradley Inverters
Obsolete DC Inverters
Obsolete Fuji Inverters
Obsolete GE Inverters
Obsolete PCB Inverters
Obsolete Power Inverters
Obsolete Seimens Inverters
Obsolete Solid State Inverters
Obsolete Square D Inverters
Obsolete Telemeqanique Inverters
Obsolete Westinghouse Inverters
---
Search the Forum
Search the Forum for Inverter questions and answers.
--- Forum Stats ---
Total Members:
97
Total Posts: 780
Total Topics: 281
Total Categories: 1
Total Boards: 5
Welcome,
Guest
. Please
login
or
register
.
Top Boards at the Maintenance Roundtable
Welcome,
Guest
. Please
login
or
register
.
---
Search the Classifieds
We also offer free industrial classified ad system complete with a category designed for want ads. We strongly encourage those with individual parts for sale, specifically new or vintage inverters, to list them at OI. Ad creation takes only a few minutes and is free of charge.
Those requiring an odd part or obsolete industrial component can place a want ad just as easily, again, with no charge or fee. The OI ad system is at your disposal. Place want ads here, list your individual parts here, or post a listing for your company here.
---